At long last, I have pictures of the 2012 Central Iowa Lacrosse Association Box Lacrosse League!  Presented without commentary, here are pics from the Cyclones vs Singha game on November 15, 2012.  Apparently there was no photographer for the second game.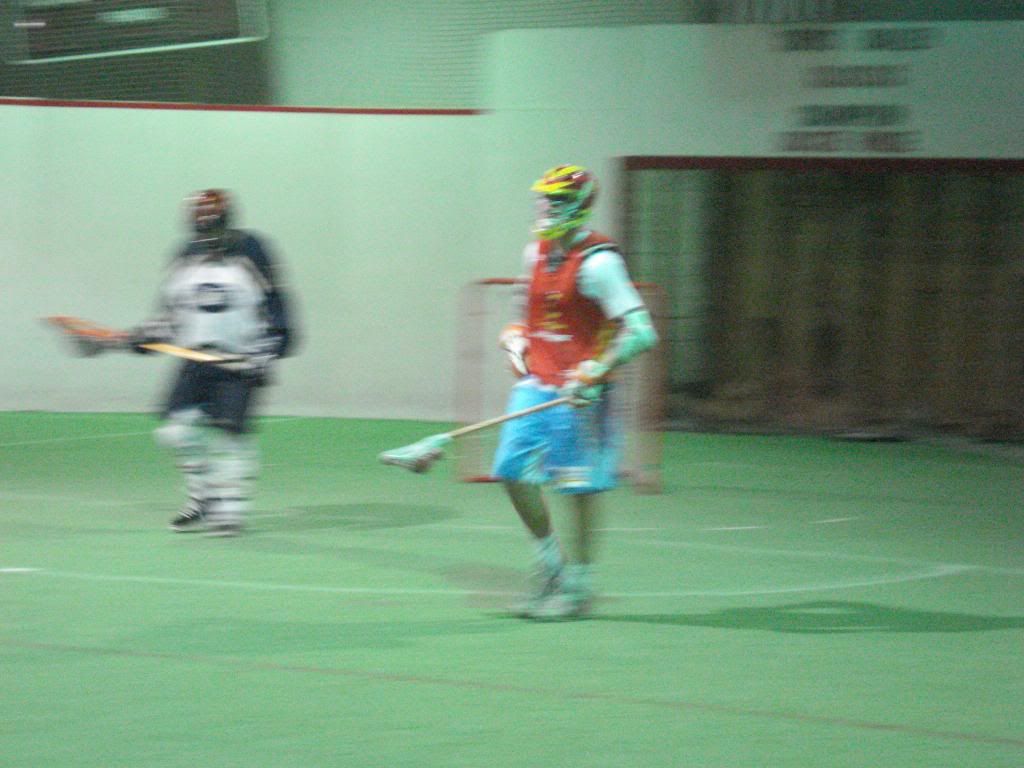 One thing I want to draw your attention to is the sick sublimated reversibles and shorts the Cyclones are wearing.  The Cyclones got their new kits via Boathouse.  The old school logo makes this jersey a significant improvement over previous models.  I am working on getting a full spread and info.
We also managed to get some shots of last night's game between the Cyclones and Macaques.  Unfortunately the camera was on the wrong setting, so the pics came out kind of dark.