With Valley's 2012 season in the rear view mirror, we are now focused on the future of lacrosse in Central Iowa.  After a successful pilot program last summer, the Central Iowa Lacrosse Association significantly expanded our youth lacrosse program this summer.  A generous gift from West Genesse allowed us to equip a greater number of new players than last year.  Partnering the Valley Lacrosse Club's long time sponsor, the Walnut Creek YMCA, opened new doors and brought additional resources.
Saviors
Just before Valley's practices moved outdoors, I received an unexpected email.  Seeing the standard "Contact Us" subject line, I assumed that it was a parent inquiring about Valley or our youth program.  Maybe it was an adult asking about upcoming clinics.  Instead, I found this:
I am a mother of a 11th grade male lacrosse player in Camillus, New York. My son, his friend and his mother, are looking to do a re-gifting lacrosse equipment program with our boys this spring. The boys team – West Genesee – is a highly ranked New York State team with long tradition of lacrosse. We will be asking the boys in the lacrosse program from 7th grade to 12th grade to donate their "gently" used pads, gloves, helmets, and sticks to a start-up team somewhere in the USA. I found your name through Google and wondered if you could email me with any interest in this idea.
Now, I'm generally not much of a crier.  I don't know if it a gland issue or what, but I use a lot of eye drops.  Yet tears were flowing down my cheeks as I read and reread the email. (Read about the West Genesee equipment drive here and here).
When I got home from work on the day that all nineteen boxes of lacrosse equipment arrived, my mind was blown.  I cannot even begin to put into words how awesome it was to see everything.  I am not sure that the pictures do the experience justice…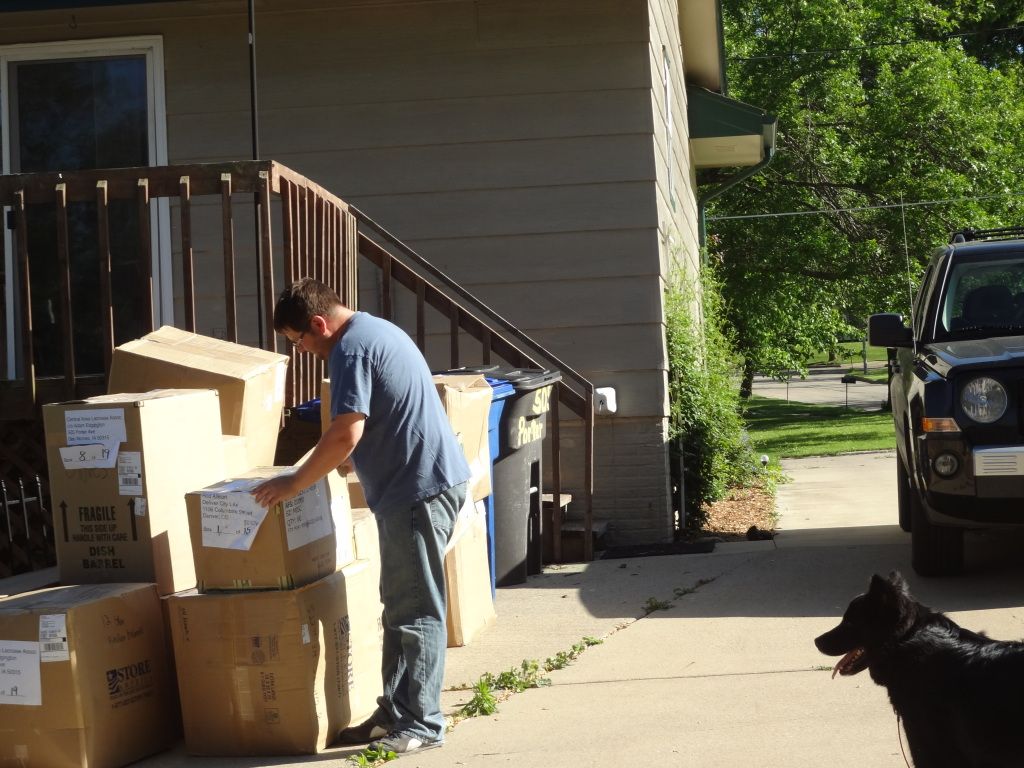 Even as I carried everything into my garage for temporary storage, I could not overcome the excitement of it all.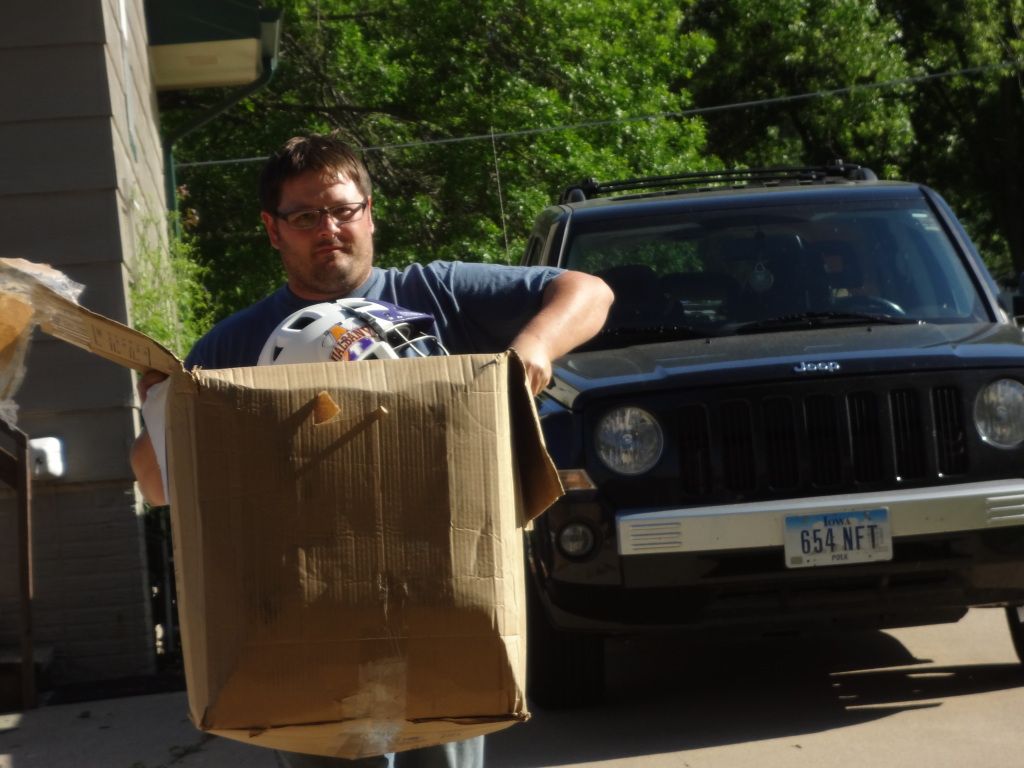 The following Monday, a few volunteers came over to help me sort the gear.  A couple of eager fourth graders came along to help.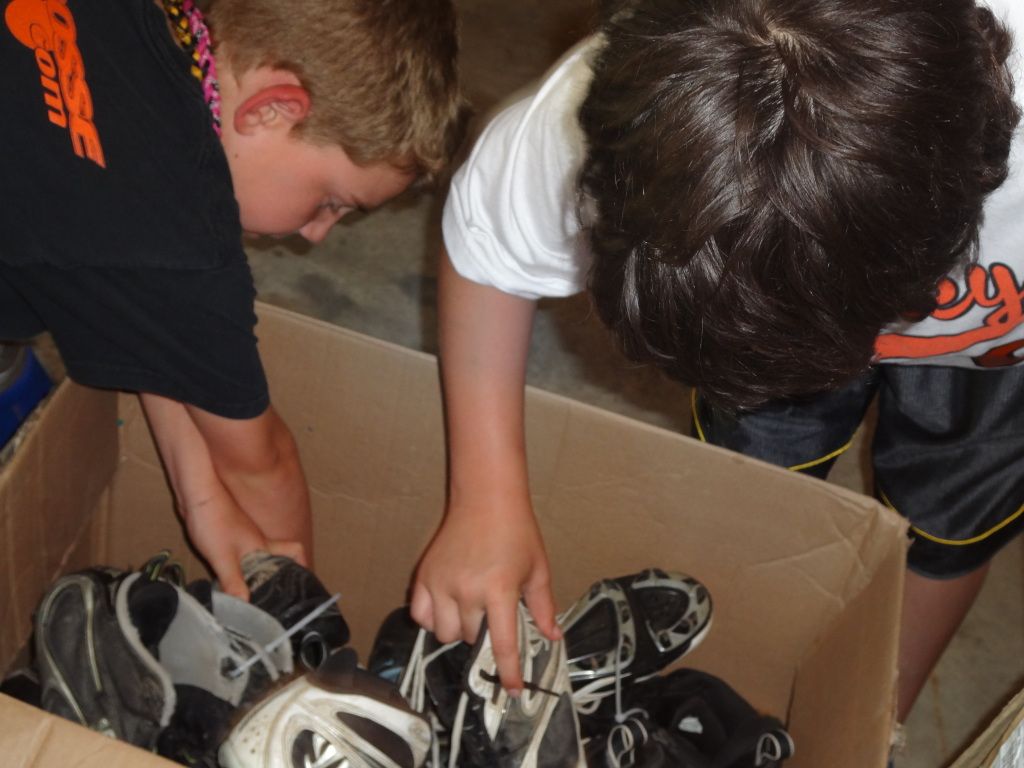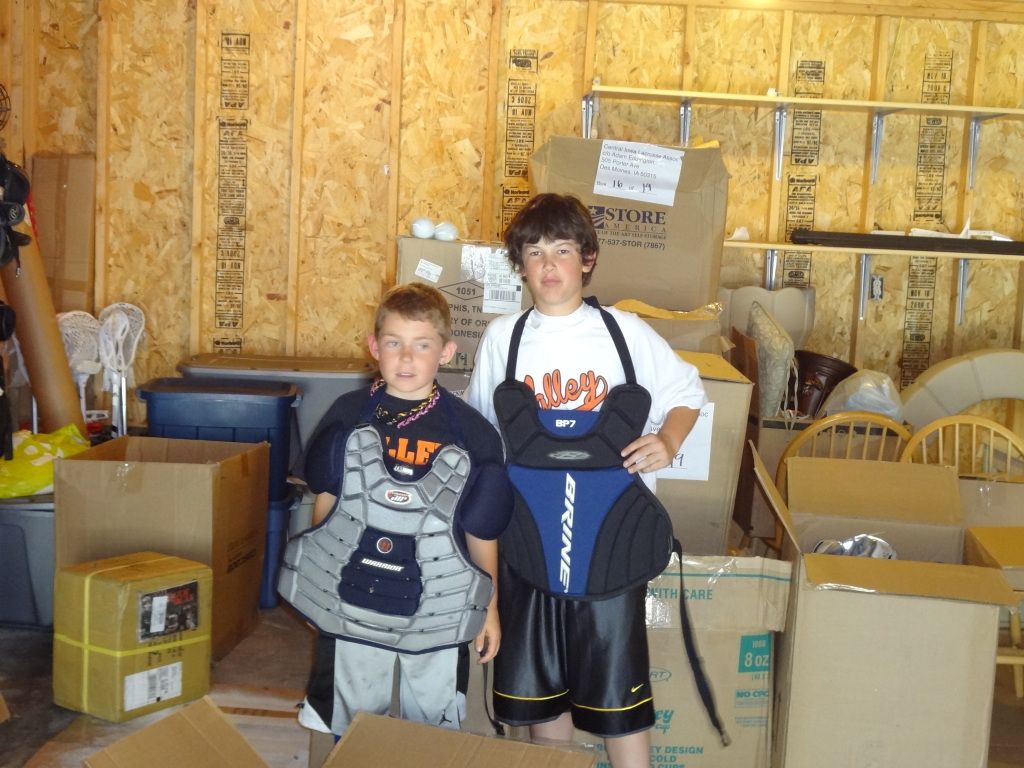 As soon as we learned about the donation, we decided that we could expand the youth program after all.  But time was already working against us.  The 2011 Box Lacrosse League and the current Valley season had shown me how difficult administration duties are with a baby in the house.  We knew we would need help to make the program as strong as possible.