Valley's 2012 apparel arrived yesterday courtesy of Ron Garcia at Dasher Sports, who also supply our uniforms and shooter shirts.  Like our helmets and gloves, all of the apparel is optional but our players are required to dress in black on game days nonetheless.
The hoodie is largely unchanged from years past in terms of design.  However, this year's model is a bit heavier and sturdier than our previous shirts, which had a tendency to shrink.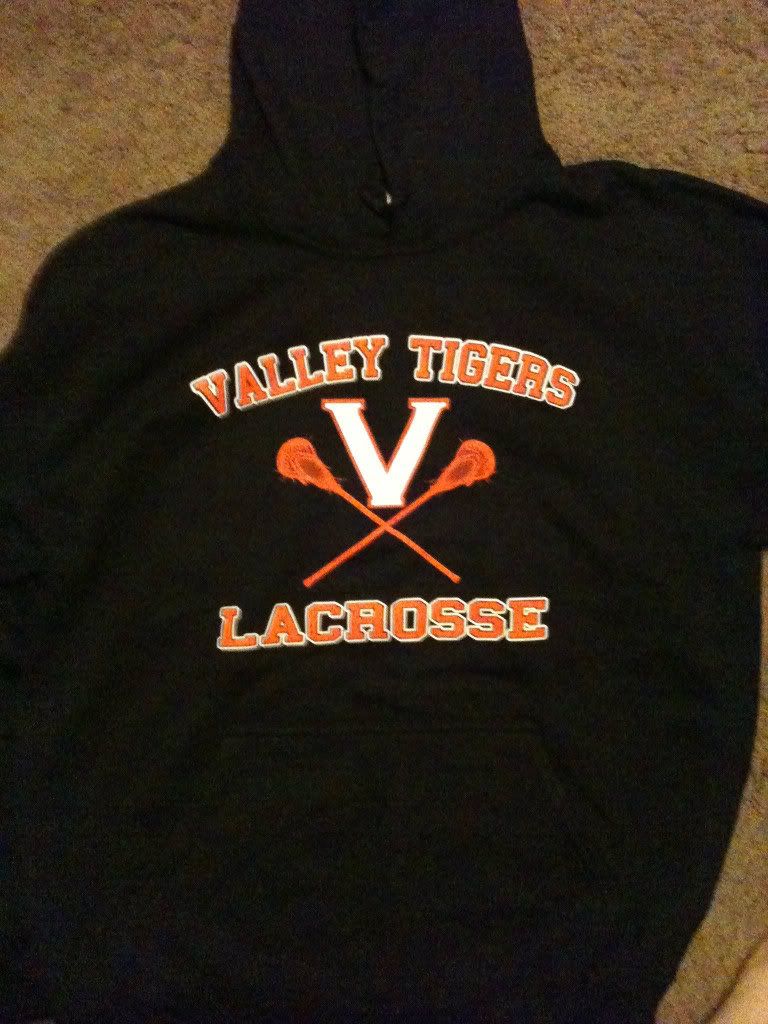 We also upgraded the sweatpants this season by switching to the same heavy weight material as the new hoodies and by adding pockets and open cuffs.  These were the two biggest complaints/requests over the last two seasons and the changes made the pants more practical on game day.
Dasher already hooked us up with Warrior uniforms, so the move to matching jackets was welcome.  Like our sweats, the jackets are heavier in construction and feel more durable than our previous models.  The material feels more wind and water resistant, which will be greatly appreciated with our unpredictable spring weather.
We added five new items this year: track pants, cold weather beanies, adjustable caps, stretch fit caps, and an exclusive t-shirt.  Unfortunately I forgot to snap pictures of the first three before I sorted and bagged them last night.  The track pants are made by Warrior match the jackets with the same logo and construction.  The beanie and adjustable cap are solid black and feature the same embroidery as the stretch fit caps.
Last year we had a simple black fundraiser t-shirt with orange print (still available at home games!), but this year I wanted the players and parents to be able to get something fairly unique.  The new t-shirt incorporates the standard design from the hoodie on its front.  I gave Ron and his team creative license on the back.  He knows how seriously we take our role as Iowa's only high school lacrosse team and came up with something really special.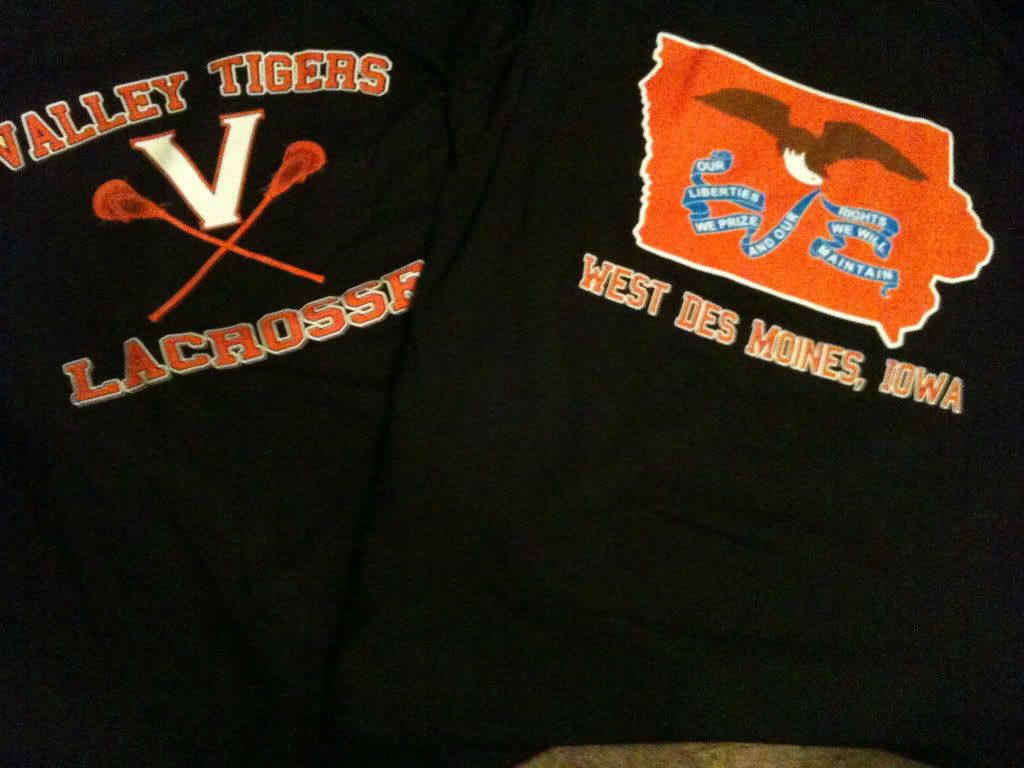 The eagle and banner were lifted from our state flag.